Interactive Vegan Art Installation Rewards Participants With Special Celebrity Rap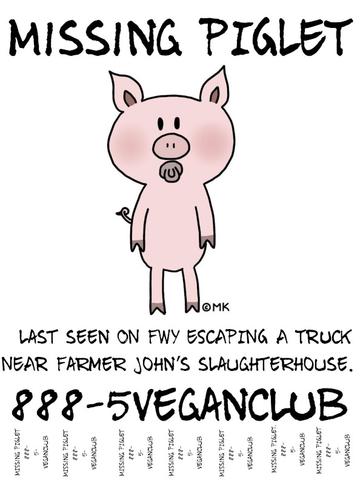 If you're anything like me and prefer texting to talking, you probably haven't used the telephone feature on your iPhone in a minute. (Maybe ever?)
But there's an amazing new vegan art campaign that will totally inspire you to dial a phone number!
Trust me, it's worth it.
So click on that dialpad and call 888-5VEGANCLUB for an extra-special surprise.
The other end of the number is a minute long message featuring an all-star celebrity music guest, and it's AWESOME.
The effort is all part of a special new art installation by Vegan Club creator Le Fou in collaboration with artist Mary Kolende.
Le Fou is the acclaimed street artist behind the famous Vegan Club (and Vegan Rebel) series that you've undoubtedly seen all over Instagram. His works are plastered all over Los Angeles (and beyond!) and feature vegan icons like Miley Cyrus, Joaquin and River Phoenix, Moby, Kat Von D, and tons of others.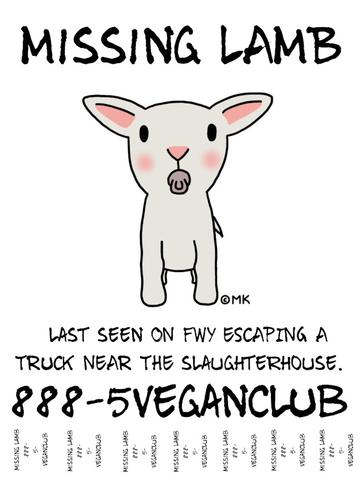 The new project, which debuted at Seed Food & Wine Week in Miami, features an array of images of baby animals with "MISSING" messages, along with the special phone number and tear-off tabs.
Seriously y'all, billions of baby animals disappear into slaughterhouses every year, and most people have absolutely no idea. This is the perfect way to plant a seed and let the world know that lambies and chickies and piggies matter!
It's so easy — and so delicious — to switch to a vegan life and spare all these souls.
What's even cooler is that Le Fou is offering the posters as a FREE download, so you can print 'em and hang 'em EVERYWHERE to spread that vegan love!
Click here to take the easiest action ever and help people see that animals are friends, not food!
Vegan Club is the best club you guys!
Follow Some Vegan Girl on YouTube, Facebook, Instagram, and Twitter for all things plant-based and pop culture.
Source: latestvegannews
Interactive Vegan Art Installation Rewards Participants With Special Celebrity Rap